Digital Marketing /Search Engine Optimization / Website Design
SEO, Digital & Internet Marketing Services To Help You Victoria Businesses Dominate Their Market
Find out why businesses all across Victoria depend on Blueprint Digital Marketing & SEO to help them grow.
Growing your business takes time, and adapting to the changing world we live in. That's why the key to growing your business in 2022 is by harnessing the power of digital marketing. Blueprint Digital Marketing has been helping Victoria businesses overcome the challenge of ranking and growing their businesses since 2016.
We help businesses all across Victoria, Saanich, Brentwood Bay. Langford and BC
Find Out Why We Are Victoria's Go-To Digital Marketing & SEO Agency
Call  (778) 400-3660

And Let's Start Ranking Your Business
Proven SEO & Digital Marketing Blueprints Built For Victoria Businesses
We've been helping businesses in Victora grow their business revenues since 2016. The reason why businesses all across BC depend on us is that our services are both affordable and effective. By staying dedicated to constantly learning and adapting we are able to keep our client's businesses growing.
We are a full-service digital marketing agency offering Lead Generation, Social Media Marketing, SEO Services, and Website Design & Development for all of Greater Victoria.
Blueprint Digital Marketing is Victoria's contract-free SEO and digital marketing agency that delivers results, all without contracts. 100% White Hat SEO
We can't help Victoria's businesses grow through SEO with outdated practices. That's why we focus on white hat techniques, as it's the only way to get great long-term rankings. In 2022, it's becoming increasingly clear that great content is the way to win at SEO.

No Long-Term Contracts
Getting results through SEO can take more than 6 months, but we don't lock our clients into contracts. You stay with us not because of a contract, but because each month we work hard to keep you. The results will speak for themselves.

Transparent & Measurable
We like to keep our reporting understandable, so we focus on the essential things – rankings, leads, traffic, and growth. If you ever have any questions, we always do our best to make sure you understand.

Unique Content Creation
We can't help you rank without unique content, so our expert content writers will be focused on creating content unique to you.

Google My Business
We'll help you understand how Google My Business works, and what you need to do to gain new business from it. We will also optimize your GMB page to current SEO standards.

High Long-Term ROI
We are your partner in the longterm, and that means packages that are affordable and deliver results.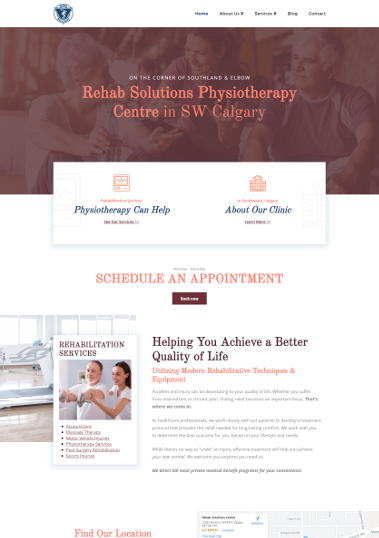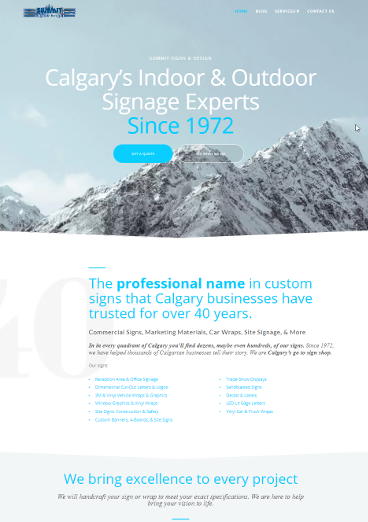 SEO & Digital Marketing Services For Victoria Businesses
What makes us great at digital marketing is that we have a thirst for knowledge and never stay complacent. The key to success in marketing, much like life is to keep learning so you can stay ahead of your competition. We constantly read new articles, so we can learn new digital marketing techniques to help you.
Part of all of our strategies is analyzing the market and customizing our plans specifically to help businesses in Victoria. Every place in Canada is different, so it's important we understand what will give you a competitive edge in the Victoria market.
Book a no-nonsense consultation
We will take this time to learn about you and your business, and what services you offer. From there, we will be to start developing a plan to get you ranking on Google for Victoria based keywords.
We assess the playing field
We research what competitors are doing and look for areas of opportunity. During this phase we research keywords, competitor strategies, and media/creatives.
We measure, optimize, & improve
During your performance marketing campaign we are constantly measuring the conversion rate and cost-per-lead. We trim poor-performing keywords, revise ad creatives, and build on our learnings.
Victoria Businesses That Depend On Us For SEO & Digital Marketing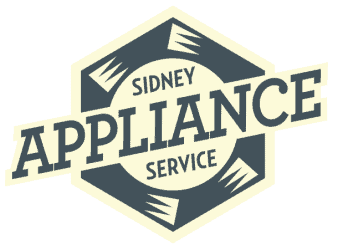 Sidney Appliance
"Blueprint's Google Pay Per Click services have been crucial to helping our business grow.."
Owner – Sidney Appliance
FAQ About Our SEO & Digital Marketing Services
We receive lots of questions from Victoria businesses about SEO and digital marketing. If you cannot find an answer here, you are always welcome to call or email us.
How Much Should SEO Cost in Victoria?
Our SEO packages are based on the amount of work that needs to be performed. So, in order to determine that cost, we need to evaluate your position in the market and determine how well your competition has been doing its own SEO. On average, you can expect to pay about $450 per month, but industries, where there are lots of businesses, will cost anywhere from $600 – $1000 per month.
What Do You Actually Do For That Money Each Month?
There are a lot that goes into ranking a business in Victoria, but all of our SEO Packages include the following:
On-Site Optimizations
Link & Citation Building
Copy Writing
Content Marketing
Reputation Management
We even build new business directories for Victoria, which is a competitive advantage unique to our business.
Should I Also Do PPC?
Pay-Per-Click, Google/Yahoo/Bing Ads are great ways to get new business right away, which can help while we wait for you to start ranking. This can be quite helpful if you have a new business that just opened up in Victoria.
 Pay-Per-Click Ads will not help your SEO though.
How Long Does It Take For My Rankings To Improve
Victoria is generally not a competitive market, so you will start to see improvement in your rankings in as little as 90 days, but just remember that Google is an algorithm, so results are never guaranteed. On average, we expect most clients to start seeing decent improvement in around 6 months.
Your Business Growth Starts By Calling Us
You've come this far and learned about our SEO Services, now let's schedule your free consultation and show you why Victoria businesses choose Blueprint Digital Marketing as their SEO company of choice.