SEO, Digital Marketing, Website Design & Development
SEO & Digital Marketing Agency Serving Kelowna
Growing your business rapidly in 2021 usually involves SEO. More users are turning to search engines and internet marketing in general to find new businesses. If you are in Kelowna or the Okanagan region and want to dominate search – just give Blueprint Digital Marketing a call, we'll customize one of our SEO plans to your business.
Help Growing Is Just A Call Away
SEO & Internet Marketing  Blueprints Built For Kelowna Businesses
We've been helping businesses in Kelowna grow their rankings since 2016. Why do so many Kelowna businesses depend on us? It's because much like Google, we are constantly learning and implementing new techniques. The best way to stay ahead in SEO, is to keep learning and trying new strategies. 100% White Hat
We stick to White Hat SEO practices for our clients. White Hat delivers the strongest results, that also last the longest.

No Long-Term Contracts
We don't like contracts, we prefer keeping our clients with us through hard work. We just ask you sign a 30-day service agreement.

Transparent & Measurable
We want you to be able to understand what exactly we are doing to help you, and why.

Unique Content Creation
The cornerstone of SEO is great content. In order for content to be great, it has to inform and be unique to your business.

Google My Business
We'll help you understand how Google My Business works, and what you need to do to gain new business from it.

High Long-Term ROI
We are your partner in the longterm, and that means packages that are affordable and deliver results.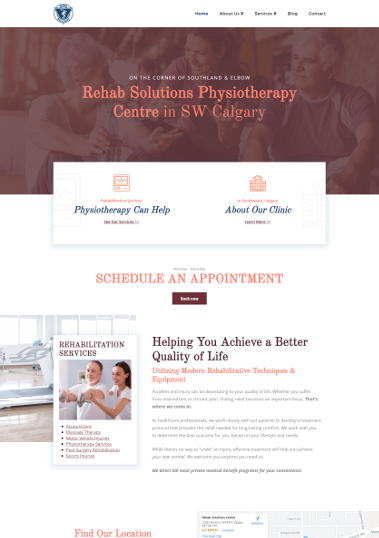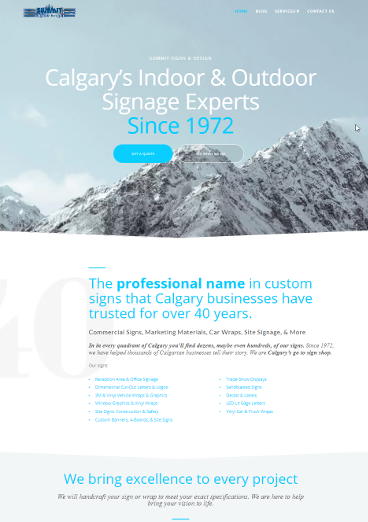 SEO For Kelowna Businesses 
What makes us great at SEO? We keep learning! We are always trying new backlink-building techniques, creating fresh content, and trying new user-experience optimization strategies.
The best way to stay on top is to always try new SEO techniques.
Book Your No-Nonsense Consultation
Here you'll tell us about your business, why you got established in Kelowna and what your goals are.
We Evaluate Your Competition
SEO is about making sure we find out how well your competition is doing, and then exceeding them.
Measure, Observe, Adapt & Implement
SEO is constantly changing, in order to keep your Kelowna business on top, so do we. When Google does an algorithm update, we'll study the changes, adapt and implement a new plan.
Endorsements From Kelowna Businesses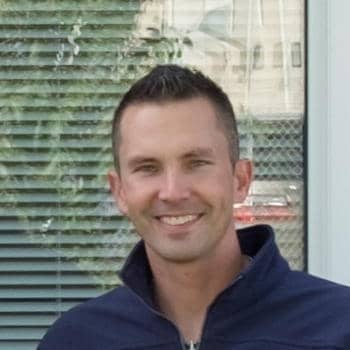 Derek Perzylo
"In the five years I've been working with Blueprint, Mike has never nickel and dimed me or gave me bad advice. I trust his recommendations."
Owner – Big 5 Exteriors
George Torre-Alba
"Blueprint has been running our website and pay-per-click since 2016 and has always been a great resource for our two denture clinics."
Owner – Chinook Denture Clinic
Frequently Asked SEO Questions
There is a lot to know about SEO, so we'll try and answer the most frequently asked questions. Of course, we are always just one phone call away.
How Much Should A Kelowna Business Pay For SEO?
So you own and operate a business in Kelowna, and want to figure out how much you should be paying. There is no right answer, and that's because there is no one size fits all answer. The more competitive your industry, the more work that will be required to get you to rank. That said, for most Kelowna businesses about $450 per month is a good starting point.
What Do You Actually Do For That Money Each Month?
There's a lot that goes into SEO, but the work done is each month will be focused on the gaps your business has. Here's a small list to cover some of the most common points.
On-Site Optimizations
Link & Citation Building
Copy Writing
Content Marketing
Reputation Management
Should I Also Do PPC?
Pay-Per-Click is a great way to strum up business right away, but it has no impact on your rankings. When your SEO does yield results, your PPC can help as being seen multiple times on the search results page does increase the likelihood of a customer clicking on your organic listing.
How Long Does It Take For My Rankings To Improve
That's a challenging question, as we are trying to appease a computer algorithim. Usually, you'll see your rankings start to improve in anywhere between 60 – 90 days. First page rankings often take as long as 6 months or longer.
Start Growing Your Business With SEO
You've come this far and learned about our SEO Services. Now call us, and let Blueprint Digital Marketing learn about you and your business.