Search Engine Optimization
SEO Edmonton
We've Been Helping Edmonton Businesses Rank Since 2016
We'll Make Sure You Rank For The Services You Offer
We've been helping Edmonton businesses with their SEO since 2016. We create SEO strategies using only proven and long-lasting techniques. Just give us a call and we'll be glad to walk you through how we are constantly learning and adapting our SEO techniques. That's our competitive advantage – we never stop learning.
We Are Your No-Contract SEO Agency
Our SEO strategies are based on Google fundamentals: delivering a great user experience paired with truly informative content. At its core, Google and SEO just want to show the most relevant businesses for a search query, so the core part of our SEO programs is to make sure your content is the most useful to both Google and your customers
What's More Important Is We Analyze What Other Edmonton SEO Companies Do Well And Implement It Into Our Strategy Sustainable SEO
In 2022, and as time goes on it becomes increasingly important to focus on content and good organic links. By doing so, we can provide truly long-lasting and sustainable results for our SEO clients.

No Long-Term Contracts
Getting good rankings in Edmonton typically takes between 6 – 12 months. Yet, we understand that sometimes things change, and so we do not lock our SEO clients into long-term contracts.

Transparent & Measurable
We want to make sure you understand how your SEO program is performing, so for that reason, we do provide reporting. If you ever have any questions about the importance of what we do, we are always happy to explain.

Unique Content Creation
All content our writers create is unique to the Edmonton business we write it for. The content we write not only convinces, it also educates your customers. Content is the cornerstone of SEO in 2021.

Google My Business
We take advantage of the latest updates to Google My Business and help you get ranked in Google Maps by helping you gain more reviews, and by following Google's latest standards.

Built For Long-Term Results
SEO delivers a strong long-term return on investment by getting you ranked for keywords that matter. We can't be a successful SEO, unless our blueprint gives lasting results to businesses across Edmonton, Sherwood Park and St. Albert.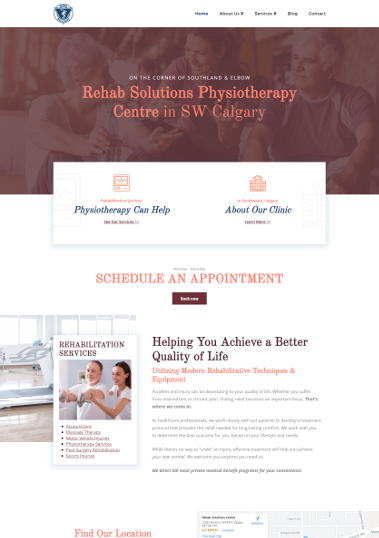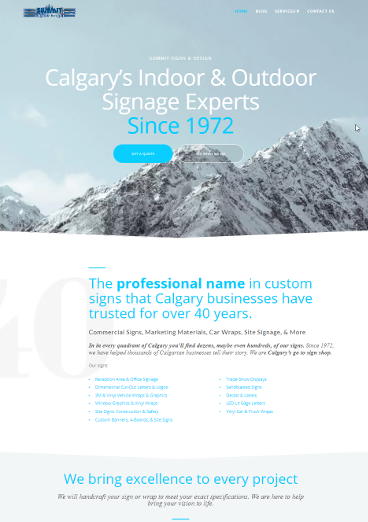 seo plans for edmonton businesses
There are a lot of SEO firms out there, so why should you trust us with your SEO campaign? See what separates our SEO strategies from the rest and why we're a great SEO partner to help Edmonton businesses rank and increase their revenues.
Book a no-nonsense consultation
We will take this time to learn about you, your business and to perform a SEO audit for your business.
We assess the Edmonton Market
We research what competitors are doing and look for areas of opportunity. During this phase we research just how much work will be necessary to get you to rank. It's important for us to know how much SEO equity you have compared to your Edmonton competition.
We measure, optimize, & improve
Each month we review your rankings and ensure our strategy is working. When we notice something isn't working or if Google rolls out an algorithm update, we then analyze and update our strategy.
Endorsements From Local Edmonton Businesses

Junior Appliance Repair
"In the five years I've been working with Blueprint, Mike has never nickel and dimed me or gave me bad advice. I trust his recommendations."

Edmonton 24/7 Locksmith
"Michael and his team were able to get us back on to page 1 in 6 months. We had dropped down to page 3, but his strategy quickly got us ranking at the top again."
Owner – Edmonton 24/7 Locksmith
Frequently Asked SEO Questions
There is a lot to know about SEO, so we'll try and answer the most frequently asked questions. Of course, we are always just one phone call away.
How Much Should SEO Cost?
The amount you pay for SEO will depend on what type of business you are running. First, we perform an audit to see where you are at, and then we determine how much work it will take to get you to the first page. The minimum we charge for SEO services in Edmonton is between $600 – $800, depending on the scope of services provided.
What Is Included In Our SEO Packages?
There's a lot that goes into SEO, but the work done is each month will be focused on the gaps your business has. Here's a small list to cover some of the most common points.
On-Site Optimizations
Google My Business Optimization
Link & Citation Building
Copy Writing
Content Marketing
Reputation Management
Hosting
Should I Also Do PPC?
Pay-Per-Click is a great way to strum up business right away, but it has no impact on your rankings. When your SEO does yield results, your PPC can help as being seen multiple times on the search results page does increase the likelihood of a customer clicking on your organic listing.
How Long Does It Take For My Rankings To Improve
For most businesses in Edmonton, SEO is very competitive. On average, it will take roughly 90 days before you begin to see improvements in your rankings. In some industries, it can take 6 – 12 months before you start seeing first-page Edmonton rankings. St. Albert or Sherwood Park take between 3 – 4 months.
Your Business Growth Starts With SEO
You've come this far and learned about our SEO Services. Now call us, and let Blueprint Digital Marketing & SEO learn about you and your Edmonton business.