We've Helped Dozens Of Calgary Businesses Grow With SEO
We'll Make Sure the Right Customers Find You By Ranking You For Your Services
We build SEO campaigns that help the right customer find you when they're ready to take the next step.
We've been helping businesses across Calgary, Aidrie, Okotoks, and the rest of Alberta rank since 2016
Let's Get You Growing
Calgary's Contract-Free SEO Agency
Our SEO strategies are based on Google fundamentals: delivering a great experience that people care about. From on-site technical components to off-site reputation building, our SEO strategies are designed to get you found by customers looking for you. We help businesses in Calgary grow only through ethical SEO services, aka white-hat SEO.
Each strategy is built on our analysis of your current place in the Calgary market. We evaluate what your competition is doing for SEO, use what they are doing right, and do it better. 100% White Hat SEO
We understand that there is nothing to be gained from taking shortcuts with SEO. In 2022, we need to focus only on SEO strategies that will provide you with long-term results.

No Long-Term Contracts
SEO takes time and effort, but we do not lock our clients in contracts. All agreements are month to month, that way you know we are working hard to help you grow your business every month.

Transparent & Measurable
We provide total transparency into your SEO – you'll always know what your investment is doing.

Unique Content Creation
All content our writers create is unique to the Calgary business we write it for. The content we write not only convinces, it also educates your customers, as this is the type of content Google is looking for in 2022 –  does your content provide real value to the person reading it.

Google My Business
We take advantage of the latest updates to Google My Business and help you get ranked in Google Maps by helping you gain more reviews, and by following Google's latest standards.

Built For Long-Term Results
SEO delivers a strong long-term return on investment by getting you ranked for keywords that matter. We can't be a successful SEO, unless our blueprint gives lasting results to businesses across Calgary, Alberta, and Canada.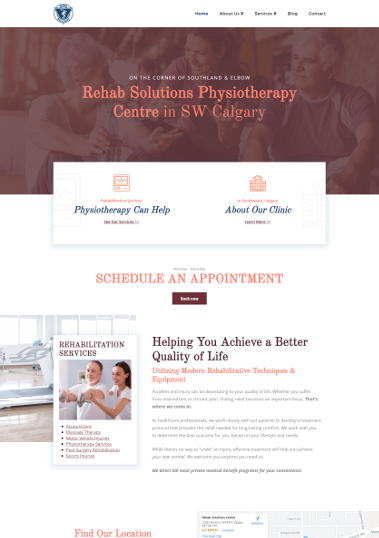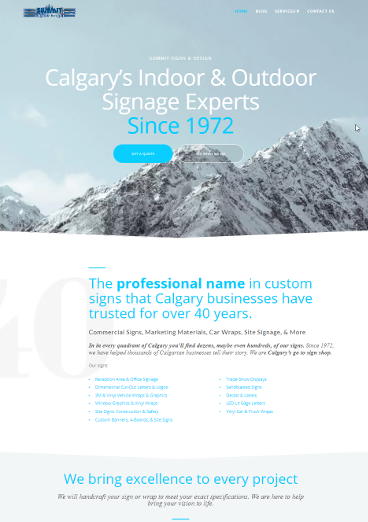 SEO Blueprints For Calgary Busiensses
There are a lot of SEO firms out there, so this can make it difficult for you to decide who to hire. That's why we do things very differently than most other SEO companies in Calgary. We do not lock you into a contract, our SEO strategies are all customized to help you dominate your competition in the Calgary market. This is done by writing content unique and specific to your business, based on you and your values.
If you want to learn more about what SEO is, read our post about the subject by clicking here.
Ask us to perform an SEO audit based on your position in the Calgary market.
We will take this time to analyze how competitive your industry is in the Calgary market. By doing this, we can see what your SEO equity is and break down why your competition is outranking you. By doing this, we can quickly close the gap between you, and then truly dominate the Calgary market.
We build a blueprint based on your position in the Calgary market
Our research will inform just how much work needs to be done to get you to beat your competitors. What links did they build? How good is their content? Are there any other local businesses in Calgary linking to them that we can also get to link to you.
We measure, optimize, & improve
During your performance marketing campaign we are constantly measuring the conversion rate and cost-per-lead. We trim poor-performing keywords, revise ad creatives, and build on our learnings.
Ready to use SEO to dominate the Calgary market?
How Our SEO Helps Calgary Businesses
The first step to helping your website rank is to perform an audit. We need to analyze how well you rank against your competitors in Calgary. What are they excelling in? What do you excel in? And what do we need to do to get you to outrank your competitor?
Step 2: On-Site SEO Changes
Now we know why your competitors are outranking you. Our next step is to ensure that all on-site optimizations are taken care of now. This includes: optimizing your backend coding, fleshing out each existing page with the necessary content, creating new service pages to meet SEO needs.
You have 10 – 15 seconds from click to load to grab a user's attention, this makes page speed one of the most important technical SEO optimizations. You want your website to load as fast as possible, but our job will be to keep it within the 2- 4 second range. Anything higher is not viable for converting users. In addition, we implement a variety of security functions, CDN and other technologies to protect your website.
Step 4: Link & Citation Building
Links from other local Calgary directories and businesses will go a long way to helping you rank. The key is finding these links, as you need to develop relationships with other businesses, which is what we do. In addition, we create and manage a network of directories across Canada. These directories offer a lot of value to people and thus give us a unique advantage over other SEO agencies in Calgary.
Step 5: Content Marketing & SEO
The top-ranking signal in 2022 is content. Content marketing is the part of SEO that involves creating content that is both persuasive and educational. This is because Google pays attention to how long people are engaging with your content and if they are linking to it. That is why when we create content, it has to be useful, but also be something that other small business will want to share and link too.
Step 6: Keep Learning & Adapting
You'll learn that Google's SEO algorithm is constantly changing. Multiple times per year Google puts out an algorithm update that changes the weighting of ranking factors. The most recent update was just in May 2022. This core update is now causing Google to focus on the quality of your content and how complete it is. This is because Google wants to rank businesses that truly covers all details of the industry they work in.
Calgary Businesses That Depend On Us For SEO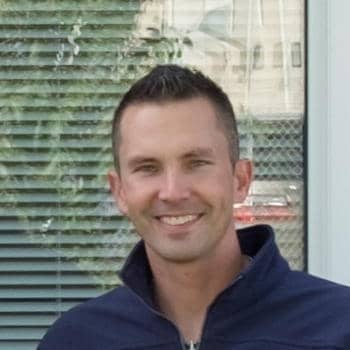 Derek Perzylo
"In the five years I've been working with Blueprint, Mike has never nickel and dimed me or gave me bad advice. I trust his recommendations."
Owner – Big 5 Exteriors
George Torre-Alba
"Blueprint has been running our website and pay-per-click since 2016 and has always been a great resource for our two denture clinics."
Owner – Chinook Denture Clinic
Frequently Asked SEO Questions
There is a lot to know about SEO, so we'll try and answer the most frequently asked questions. Of course, we are always just one phone call away.
How Much Should SEO Cost?
How much SEO costs is going to depend on the market and industry you are in, and Calgary is a very competitive market. That said if you are in a niche industry or one that hasn't started adopting SEO yet, your cost won't be too bad. On average, small businesses in Calgary can expect to pay $750 per month on SEO. If you are in a very competitive industry, you can expect SEO to cost $1,000 or more per month.
What Is Included In Our SEO Packages?
Each SEO plan is a bit different and is based on an analysis of your position in the Calgary market. But, each SEO package will include the following to some extent:
On-Site Optimizations
Google My Business Optimization
Link & Citation Building
Copy Writing
Content Marketing
Reputation Management
Should I Also Do PPC?
Google Ads or pay-per-click ads are the best way to drive leads to your business as fast as possible. We can specifically target users in Calgary, Airdrie, or anywhere. The thing to keep in mind is that pay-per-click does not influence your organic rankings, but it does help get you leads immediately.
How Long Does It Take For My Rankings To Improve
For most industries in Calgary, SEO is very competitive. On average, it will take roughly 90 days before you begin to see improvements in your rankings. In some industries, it will take 6 – 12 months before you start to see first page rankings.
Your Business Growth Starts With SEO
You've come this far and learned about our SEO Services. Now call us, and let Blueprint Digital Marketing & SEO learn about you and your Calgary business.
Our Calgary Office
Sunday: 8am – 8pm
Monday: 8am – 8pm
Tuesday: 8am – 8pm
Wednesday: 8am – 8pm
Thursday: 8am – 8pm
Friday: 8am – 8pm
Saturday: 8am – 8pm
Address: Auburn Bay, Calgary, T3M 1P5
Phone: (587) 435 – 1823