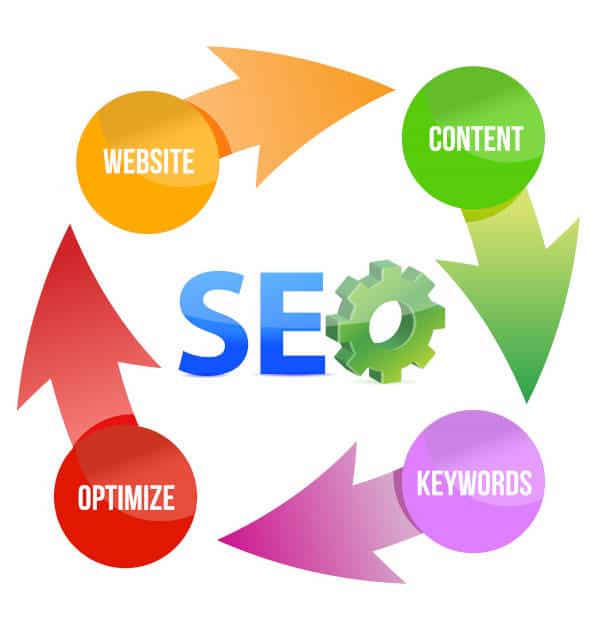 Don't worry—this isn't some piece of clickbait trying to shock you with questions like "is SEO dead in 2021?" You know it isn't, and so do we. What you might not know is how the SEO landscape has changed this year, and what you can do to keep SEO working for you. But that's why we're here to help.
SEO is still a vital investment for your business this year, but it's changing rapidly and your old strategy probably won't work anymore. Dive in with us as we take a closer look at what factors have the greatest impact on your rankings, and how you can tweak them for maximum results.
What Factors Influence Your Rankings in 2021?
Content Quality
SEO has come a long way from a few years ago, when keyword stuffing and link schemes were easy strategies for businesses to game their way to the top of Google. But when you mess with the big dogs, you run the risk of getting bitten—and that's what happens if you try to use these shady tactics now.
A decade ago (ancient history by our standards), Google's algorithms used to focus heavily on keywords. But today, Google's semantic search technology uses machine learning to explore how we associate words with each other, resulting in a greater ability to analyze the context of user queries. If that seems like word salad to you, just think of it this way: Google now cares less about what words you use, and more about how you use them.
What does that mean? Put simply, it means the quality of your content is more important than ever. You need to make sure you're delivering useful information to your audience because Google is becoming a way better proofreader.
Writing better content is also the best way to earn natural backlinks—the more valuable your content is, the more likely other people in your industry will be to cite you as an authority. Natural links beat link schemes in every way: they help you build relationships, earn you referral traffic, and they don't get you penalized for creating fake links to your site.
The bottom line? Content is still king—more so than ever in 2021.
Page Load Time
Content is critical, but it's not the only thing you need to consider. Speed matters too. As of this year, the average load time for the first result of a Google search is 1.65 seconds. Sites that load slowly often don't even make the first page.
But making your site faster can do more than just improve your rankings—it can also give your engagement a significant boost. On average, people visit over twice as many pages on sites where each page takes 2 seconds to load than they do on sites where each page takes 7 seconds. That means you could get twice as much traffic from the audience you already have by making your site a little faster.
The below chart shows how load times directly impact bounce rate. If you want users to stay on your website, you'll want to get this as low as possible.
Mobile Experience
Over 56% of all website traffic is mobile this year—compared to less than 44% in 2016 and just over 5% in 2011. What's more, over 60% of all searches are now conducted on mobile devices. Those numbers tell a very compelling story: the future is mobile, and your SEO strategy needs to account for it.
Your mobile site needs to be intuitive, clear, and easy to navigate—because Google actually uses it to determine your rankings now. Mobile-first indexing is the norm, and that doesn't look like it's going to change anytime soon.
Local Visibility
46% of all Google searches are looking for local information—and 88% of mobile searches for a local business result in a call or a visit to that business within 24 hours. So including local information in your content is vital if you want to connect with your entire audience.
Using Google My Business can make your business show up on both Google Search and Maps. This puts you in more places when someone searches for you (and gives you additional ways to engage with potential customers).
A Checklist for Improving Your Rankings
Based on the factors above, we've come up with a list of ways for small businesses to improve their Google rankings. Give these a try, and don't be afraid to reach out to professionals if you need help with any of them:
Make the most of Google My Business:

you'll want to claim your business profile, fill in every section of your account information, select categories and attributes—and that's just to start. You'll also want to publish weekly content like posts and photos so people have a reason to keep searching for your business and checking in on you.
Invest in faster web hosting:

using a free website development platform might be easy on your budget, but it can be hard on your rankings. Upgrading your web hosting service can help reduce those all-important load times and significantly bump up those page views. SEO agencies usually invest in powerful hosts for their clients, so to compete you will too.

Invest in content creation and social media:

look, you might be able to write great content by yourself—but you probably don't have the time. Running a business is busy enough without having to sit down and write

multiple blog posts every month

. Your best bet here is to hire digital marketing professionals, who can ensure a steady stream of high quality content

and

mobilize your social media presence to get it out into the world (wide web) where it can work for you.

 Form relationships with like-minded businesses:

the more friends you have, the more likely other businesses will be to link to your content. Engaging meaningfully with other brands online should be part of your regular routine (or someone you've hired to do it for you).

Invest in offline branding:

don't forget, the real world still exists. Offline branding campaigns include everything from business cards to billboards, and all of them can motivate people to hop onto Google and start searching for you. The more users who look for you, the more signals you send to Google that you are relevant.
Attack Your SEO From Every Angle
SEO isn't getting less important or complicated, the factors that Google focuses on is just changing. But with a little research, hard work, discipline and some friends on your side, you should still find it easy enough to climb up Google's rankings and into the minds of your customers. Still, have questions? Reach out to us today and speak with someone who can tell you more about making SEO work for you in 2021 and beyond.
If you don't wish to tackle SEO yourself, learn more about Blueprint Digital Marketing and our services.