Backlinks and useful content are the two major factors that Google considers in 2022. As of May 25th, 2022, this is especially so, with Google giving much greater preference to the pages on your website with the most unique content.
This is great news for most businesses that have taken the time to make each of their service pages truly unique from each other, unfortunately, most businesses do not create truly unique content for each page. If you are wondering what you need to do to start fixing your rankings immediately, it's simple – hire an SEO agency that has a really good copy writer.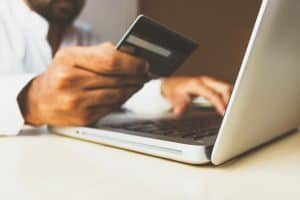 Google Is Always Trying To Improve Relevancy
In its early days, Google focused on keywords and keyword density, followed by the sheer number of backlinks you have. In 2022, the SEO landscape is completely different. Google is now focusing on the quality and usefulness of your content and how many real people your backlinks send to your website.
Unique And Quality Content
Now, not only do you need quality content that answers all of a user's questions, you also need your content to be as unique as possible on each page of your website. Before May 25th, FAQ and other calls to action could be similar, even duplicate in some cases. Now, you want to make sure you go through each page on your website and make sure the content is unique as possible. Yes, you can have some overlap, but only for content that is not important to the subject you are discussing.
For example, if you are a Digital Marketing Company, you can mention you offer SEO on each page of your website, but you should only go in-depth into SEO on SEO service pages.
A Unique FAQ For Each Page
Google is looking to see how much unique content you have for each page of your website, and the best way to get additional length while staying unique is by creating a Frequently Asked Questions section.
What questions do your clients have about the service? Go into as much detail as you want, because no matter what you do, someone will find this content helpful.
What influences the cost of the service? How long does the service take? What will make it take longer? Do you offer a warranty on the service? What factors influence the warranty for this particular service over another you offer?
Never keyword stuff, but feel free to write as much detail as you want here.
Why Organic Traffic Matters For Your Business in 2022
Organic traffic matters from your backlinks, as it shows to Google that real people and real users are engaging with what you have written. This is important because it shows Google that your content is not just well written, but that it also provides real value to the readers.
Because most businesses are local, you want to ensure that you are generating as much local traffic as possible. If you service an entire province or all of Canada, then you'll want to create content that reflects that. You will then want to get backlinks from other websites that also service an entire Province or all of Canada. To make it simple, you want links and traffic that are as relevant to your
Why Does It Matter If My Content Is Useful?
To put it simply, high-quality websites will only link to content that is useful. And if no one is linking to your content, then few people will be reading your content. The moral of the story. make sure your content is useful! Write about what people will find interesting and you will naturally attract high-quality backlinks.
Why Does Getting Traffic From My Backlinks Matter?
Google isn't perfect, so it depends on us to understand what is useful. When links naturally send users from one blog to another blog or website, this shows Google that the content is useful. As a bonus, if those users like the content you write, they will be likely to return and continue reading your content.
Local Backlinks Generate Local Traffic And Potential Customers
If you have a local service business, then you will want to find local directories and blogs to link to your content. Why? Well, simply put the more locals come to your website, the more awareness they will have of your business. If your content is useful and those locals like your content, then they might even share that content and buy from you.
These Ranking Signals Drive Business Growth
Great backlinks, useful content, and user engagement, these signals will help you rank higher on Google. As a result, your entire website will rank higher for all of its keywords/services. The higher your rankings, the more traffic to your website that will convert into new business for you.
Your Next Steps
To get started writing useful content, you will need to start doing keyword research by using keyword research tools and talking to your clients. Find out what questions your customers have about your services, and then use keyword research tools to generate ideas for your content.
Once you know what you want to write, it's time to actually write! Don't fret though, if you aren't a great writer or don't have time, you can hire a copywriter. It's the job of a copywriter to take your idea and turn it into a professional and informative or persuasive document. On average, a good copywriter costs about $50 – $150 per page of content. Finally, publish your blog post and share it so others can start reading it.
Too Busy To Get Started?
If you are simply too busy to write your own content, there is a simple solution – hire an SEO agency. Most SEO Agencies will handle all aspects of your SEO strategy – keyword research, copywriting, content marketing, link building, and more.